Have you just built a garden office or summer house? After months of working from the kitchen table or being under your family's feet, you might be ready to retreat into the garden for a change of scenery. Access to high speed and reliable internet in your garden office is a great way to open up working rooms in the home. It might be essential when you need a quiet space for an important meeting, or even when the summer rolls round and your teenagers need some space.
This article is going to look at the best way of extending your wifi or internet connection to your outbuilding, be it a garden office, summer house, or shed.
Extending Your Internet Or Wifi Into A Garden Room
Extending your internet connection will depend on the type of outbuilding or garden room. It will also depend on the following questions:
What is the structure of the building?
Does the building have working electrics?
How close is your outbuilding to your property?
Any of these features can affect the reliability and strength of your internet connection.
How To Get Internet In My Garden Office
Traditionally a garden office is quite a distance from your main home, which can affect internet reach. It also depends on whether you have fully working electrics installed, and what the structure of your garden office is. Metal reinforcements and any concrete constructions might affect wifi performance, although a concrete base is unlikely to have much of an impact on whether you get reliable internet or not.
How To Extend Wifi To A Summer Room
Unlike a garden office, summer rooms are less likely to have electrics installed, and may rely on wifi boosters from your home. Wooden structures like sheds and wooden summer houses will not significantly impact wifi performance. These may also be slightly closer to your property than a garden office.
How To Extend Wifi To A Garage
The success of wifi in your garage depends on whether your garage is attached to or separate from your house. Garages are also one of the most likely outbuilding structures to be made of concrete, which can significantly impact your internet reliability and performance.
Wifi Extender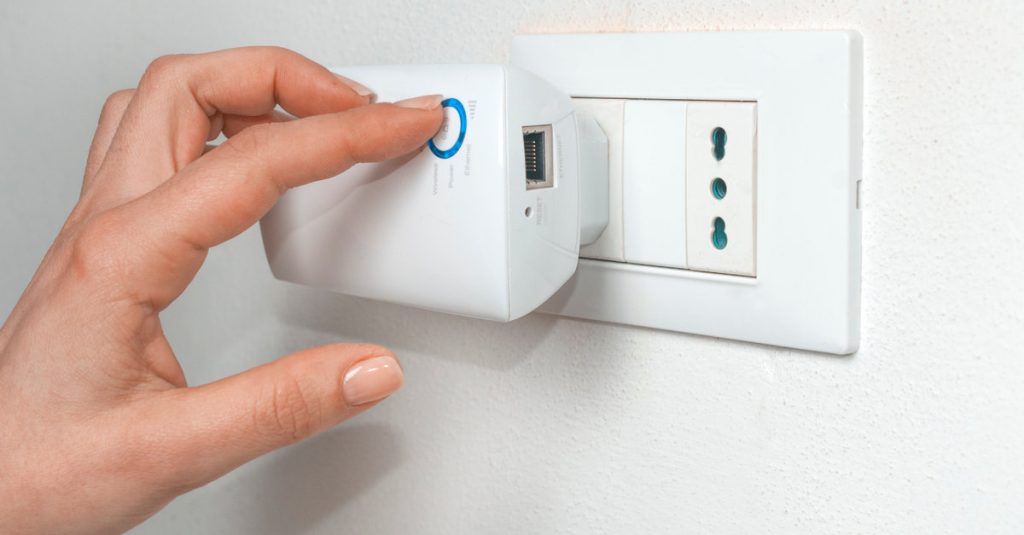 A wifi extender is a device that connects to your existing wifi network and creates a boost in that area to cover your garden office or outbuilding. The range of these extenders are around 30m, so you will either need one right near your garden room, or even one in your garden office, depending on how close it is to your property and whether you have electrics in the outbuilding. Costs will differ from £15 – £55, depending on the range covered by the extender.
An Ethernet Cable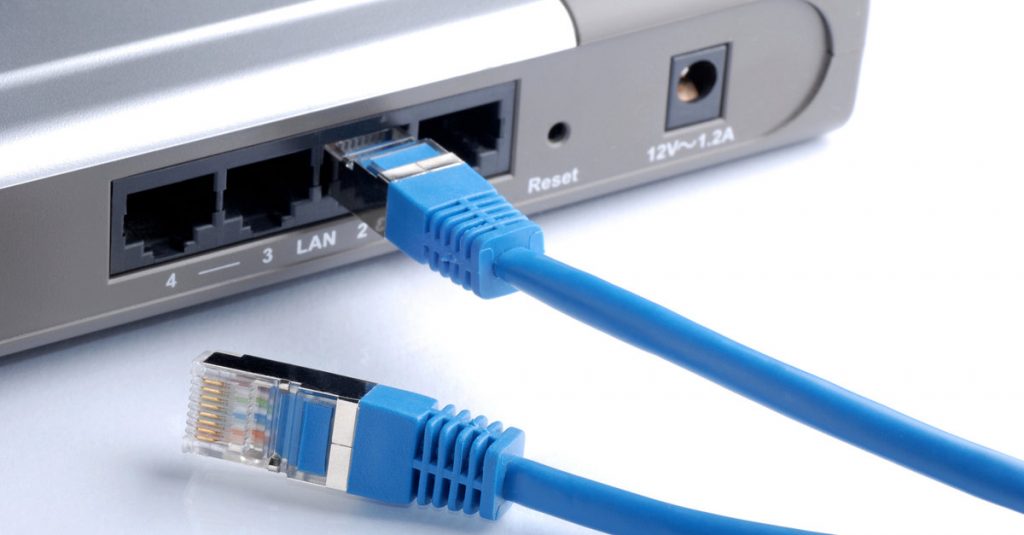 Ethernet cables allow you to form a network between your home wifi and your garden room. When installing the initial electrical cables to your garden room, have an ethernet cable laid at the same time. You can also do this retrospectively but it will incur additional costs. The ethernet cable that runs from your home can be connected to a wifi device in your garden office, thus providing you with an internet connection in your garden office. This is currently considered the most reliable way to have wifi in your garden room, but will of course depend on whether you currently have electrics installed or intend to have them installed in the future. Ethernet cables themselves only cost £20, but the installation can vary from £115 – £215, depending on the type of installation. The initial installation should be done professionally, but you will not need any technical expertise to use the ethernet cable yourself.
A Mesh Network
A mesh network is a superior form of wifi extender that creates a wifi booster with several hotspots around your property. Each 'mesh' will interact with the other hotspots remotely. Your own internet provider may provide a mesh network option, like BT or Sky Q. You may already have one without realising as certain providers already provide boxes that interact with each other remotely.
However, you can also buy additional boxes by providers like Google or Amazon which act as part of your mesh network. Some already work in outdoor spaces. These should work with any provider, which is great if your own supplier doesn't have mesh network options. One box will cost you around £100, while three boxes can cost around £200.
Wifi Point To Point (PTP)
Wifi PTP is a more highly powered version of an extender, and requires the installation of two devices – one on the outside of your house, the other on the outside of your garden outbuilding. They require some technical setup to enable them to communicate with each other. They are really helpful for longer gardens which need a stronger signal over greater distances, but need open space between them to work effectively. A good Wifi PTP device will cost up to £200.
Powerline Adapters
Powerline adapters connect to electrical cables between your home and garden room to electronically deliver internet signals. One adapter is plugged into the home mains and the router, while the other is in your garden room connected to either your PC or another Wifi router. They can cost between £15 – £55 and don't require technical knowledge to install. To benefit from this, the electricity from your garden room and house must connect to the same meter.
Get Your Internet Connected Garden Office Or Summer House With GR365
Transform your outdoor space into a vital part of daily living with internet and wifi connectivity. Although your wifi connectivity might depend on construction type and proximity to the house, that doesn't mean you can't benefit from an internet-enabled garden room. At GR365, we can help you with a wifi extender, ethernet cable, mesh network, wifi PTP or powerline adapter. If you're not sure on the best way to create constant reliable wifi and internet connections, speak to us at GR365. We can advise on how to keep your garden building wifi enabled all year round.