Garden rooms are fabulous additions to your property, but do garden room add value to your house? That's the big question.
It turns out that, in most cases, they do. That's because buyers want a space that merges the benefits of indoor and outdoor living. Having a room where you can bask in the sun while staying out of the rain is something of a luxury – even today.
Garden rooms increase your house value estimate for multiple reasons. Yes – they're useful and improve the lifestyle of those who own them – but they increase the value of your property for other reasons too.
They Attract Hobbyist And Fitness Enthusiasts
Garden rooms are popular as a workout area. Because of this, they attract fitness enthusiasts and people with hobbies that take up a lot of space. Garden rooms, for example, are the perfect studio for a motorbike collection or gym equipment. Buyers can look forward to indulging in their favourite pastimes while also being able to enjoy the sunshine and fresh air.
They Double Up As Home Offices
With more people working from home than ever before, garden rooms are having their time in the sun – both literally and metaphorically. People want to work from home but they also want to separate their home life from their work life. Being physically distant from the main property, garden rooms accommodate such a working lifestyle.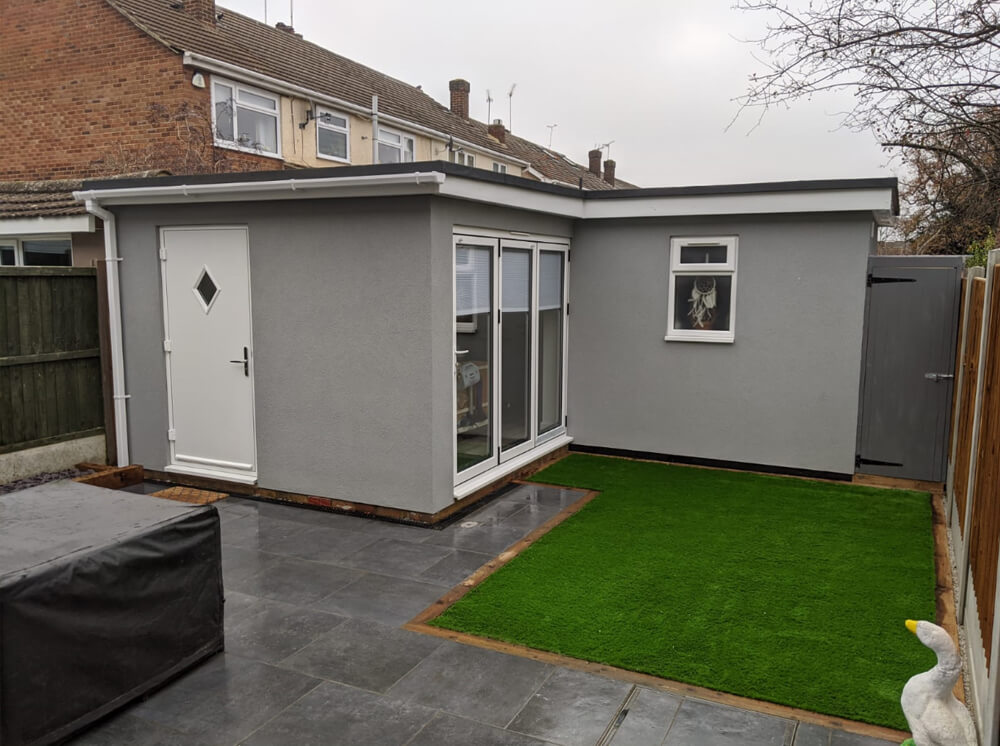 Garden home offices bring other benefits too. They offer more natural light than a traditional office room, and they are quiet and private. Kids aren't as prone to rushing in and disturbing Zoom calls.
They Increase Floor Space
Finding extra space in a traditional home is challenging. You have to foot the cost to add room to house: either in the attic or build an extension at the back. But with a garden room, you can add square footage to your home flexibly. In fact, you can place garden rooms anywhere on your plot, such as at the end of your garden or adjacent to your main home.
In general, increasing the square footage of your home will add to its overall value. Garden rooms provide a high return on your initial investment because they are less expensive than traditional brick-and-mortar extensions. You get a bigger increase in home value for every pound you spend.
Regular extensions are expensive and can take between seven and fifteen months to complete. Garden rooms, on the other hand, can take as little as one to five days to install. The reduction in labour costs dramatically lowers the overall price, giving you more bang for your buck.
They Impress Homebuyers
What adds value to a house? The answer is impressing buyers. If you want buyers to pay a premium for your property, you have to make your home stand out. But that can be hard to do when they are looking at twenty other properties identical to yours.
However, with a luxury garden room extension, you can make your property stand out from the competition. It is unlikely that other sellers in your segment will be offering buyers such a unique space.
Remember, the best garden rooms provide tremendous practical utility for buyers. Many want separate outbuildings that they can use for their work, hobbies and fitness.It prevents them from having to sacrifice a bedroom or communal room in the house for the same purpose. If you can give them that, then they may be willing to pay more for your home as a whole.
Bespoke garden rooms are also visually stunning. They add character to homes, providing a beautiful contemporary twist. Designs are innovative and fuse beautifully with both new and traditional properties alike. Most buyers won't have seen anything like it before.
Does Having a Garden Room Help Sell your House?
So, are garden rooms worth it?
Garden rooms and studios are relatively rare additions to homes. As we have seen, not only do they add space, but they also create a positive visual appeal too. Prospective buyers love the fact that they have extra space that they can use for just about anything.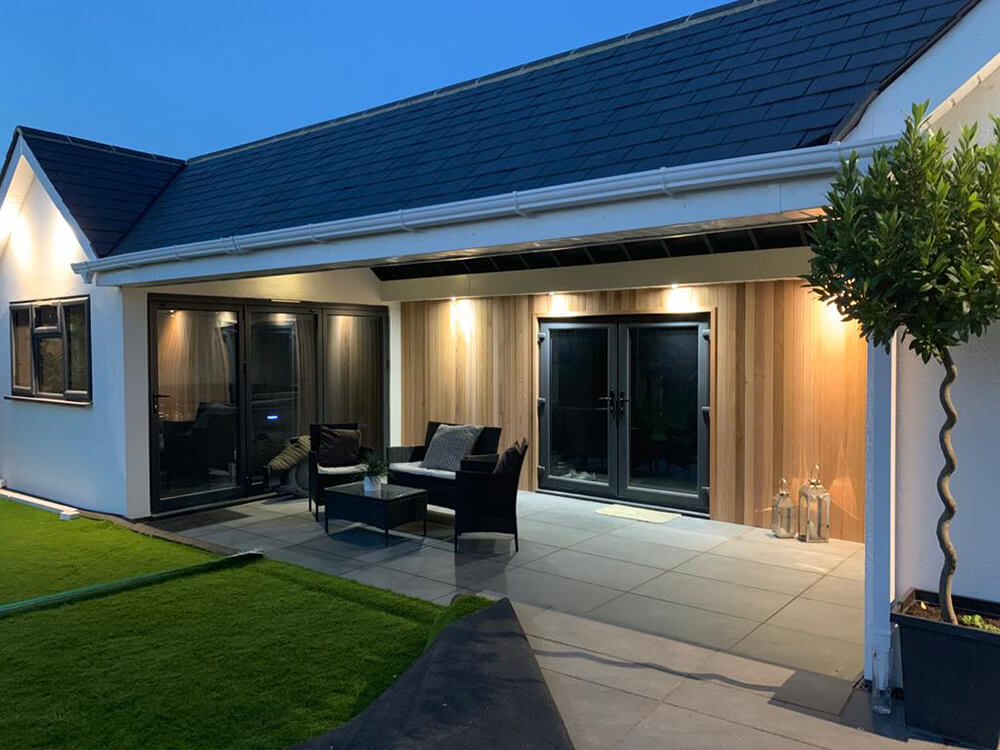 In this way, garden rooms help to sell your home. If there are three similar properties up for sale on your street and yours is the only one with a garden room, then yours is the most likely to sell because it offers more features. You are also likely to attract more viewings. People will be interested to see how a garden room can help them live their preferred lifestyle.
Buyers are also less likely to haggle. When you have features that exceed those of competing options, you improve your bargaining position. Buyers who love your property won't want to make offers below the asking price in case other buyers put in a higher bid.
Is a Garden Room a Good Investment?
Kitchen renovations typically add around 0.8 times their cost to the value of your home. So if you spend £10,000 on a renovation, you can expect the value of your property to rise by around £8,000 – not bad.
However, when compared to garden rooms, kitchen renovations look like a poor investment choice. Garden rooms can add around 1.5 times their value to a home, so if the garden room cost is £15,000, the value of your home could rise by £22,500, making them a better investment than standard renovations. The value they add exceeds their initial investment cost. So if the question is, "do garden studios add value?" the answer is "yes."
There are some non-financial benefits of investing in a garden room as well. Unlike a traditional loft conversion, garden room installation doesn't disrupt your life. You don't have construction workers continually moving around in your home. Instead, they can go around the side and construct the garden room in the garden. In other words, garden rooms are less intrusive.
No two garden rooms are the same. Each is unique. How much you spend is, therefore, very much up to you. Factors that affect the total price you pay include:
The size of the garden studio (large garden rooms cost more)
The cost of labour in your part of the country
The amount of customisation you desire (whether you want a prefabricated studio or one specially designed by an architect as a one-off)
How you intend to use your garden room (whether as a simple studio or for business purposes
The type of materials that you use in construction
The location of the garden room (whether rural or urban)
Whenever you construct a garden room, always aim for quality. Try to implement features that you know will last. If you can, select a reputable designer who can draft quality garden room plans. Buyers will want to see evidence that the garden room will survive for a long time.
Always invest in garden rooms that offer potential buyers practically. If the garden room is too small or draughty, then buyers won't be able to get any value out of it and, therefore, won't want to pay a premium for it.
How Long will a Garden Room Last?
Garden rooms have the potential to last many decades. That's because the materials used in their construction are similar to those used in many other types of outbuildings. Garden rooms are made of treated wood, synthetic composites, and various metals. They also incorporate state-of-the-art sliding doors and glazed windows.
Garden rooms are usually higher quality than regular summer houses. They are not glorified sheds that use low-quality asphalt roofing requiring regular maintenance. Instead, they have construction features that protect them against the elements and whatever else the weather can throw at them.
You can expect a garden room to last more than 25 years. If you regularly maintain it, then it may last indefinitely. A garden room, therefore, is something that you can build and enjoy now and also benefit from many years in the future when you come to sell your home.
The difference in quality between summer houses and garden rooms is reflected in the price. A typical 3.6 by 2 metre summer house will set you back around £1,200. However, a similarly-sized garden room might cost £12,000. That's because it is built with the same materials used in regular home construction. You're getting something that has the ability to stand the test of time. Unlike a shed, it won't warp, weaken or become brittle over short times scales.
To find out more on how a Garden Rooms adds value to your house contact Garden Rooms 365!
If you are looking into building a garden room for your property, then get in touch with our team here at Garden Rooms 365. We have more than 25 years of serving customers in Essex and the wider area. Our garden rooms offer top designs and are bespoke for your property. We offer a comprehensive service from initial design to final construction. We do everything in-house, meaning that we don't outsource any of the work to subcontractors. Our services include additional options such as exterior decking and paving.
If you are interested in a garden room from us that will add value to your house (and help you sell it), contact us on 01268 964193 or email at info@gardenrooms365.co.uk. We are always happy to help.