Transform Your Garden Space With These Garden Room Ideas!
Garden rooms are becoming increasingly popular, as they are incredibly versatile and there are so many things you can do with them! From creating a second living room to enjoying a garden office, there are many ways that you can enjoy the perfect garden space. The only limit is your imagination.
There are a number of benefits that are associated with having a garden room built in your home. The most obvious is that you will be able to extend the living space that is available to you. If your home is a bit on the small side or you're struggling for space, a garden room can be the perfect way to extend your home and boost the functionality of your property.
Cost Effective Garden Room Options By Garden Rooms 365.
Garden rooms are also incredibly cost-effective. It makes much more sense from an economic point-of-view to invest in a garden room as opposed to moving into a bigger property. Plus, the installation process is a lot quicker and easier when compared with a home extension. With a home extension, you can often find yourself waiting months on end for planning permission before you even get to proceed with the build! You don't have to worry about this if you opt for a garden room.
If that was not enough, garden rooms are suited for all types of properties, and you also have a whole host of different design options to select from. The only difficult decision you need to make is what sort of garden room to opt for! With so many different ideas, it can be difficult to narrow down your selection. But don't panic, as we have got you covered. Below, we are going to take you through some of the best ways to use a garden room so that you can get some good inspiration for your own.
Top 30 Ways to Use a Garden Room 
So, if you're looking for some garden room ideas, we have got you covered. Read on to discover 14 top ideas that won't disappoint.
1. She Shed Garden Room
You may be wondering what a she shed is! It is essentially a female man cave. It is a space that is dedicated to the female of the home. A great place for rejuvenation and recreation, she sheds have become incredibly popular, and they can really enhance the value of your property. Your she shed can be whatever you want it to be! It can be a place for you to read a good book, or it can be a room for your crafts. It's all about you! The interior can be as glamorous and colourful as you wish, ensuring you have the perfect place for innovation, inspiration, and relaxation.
2. Living Room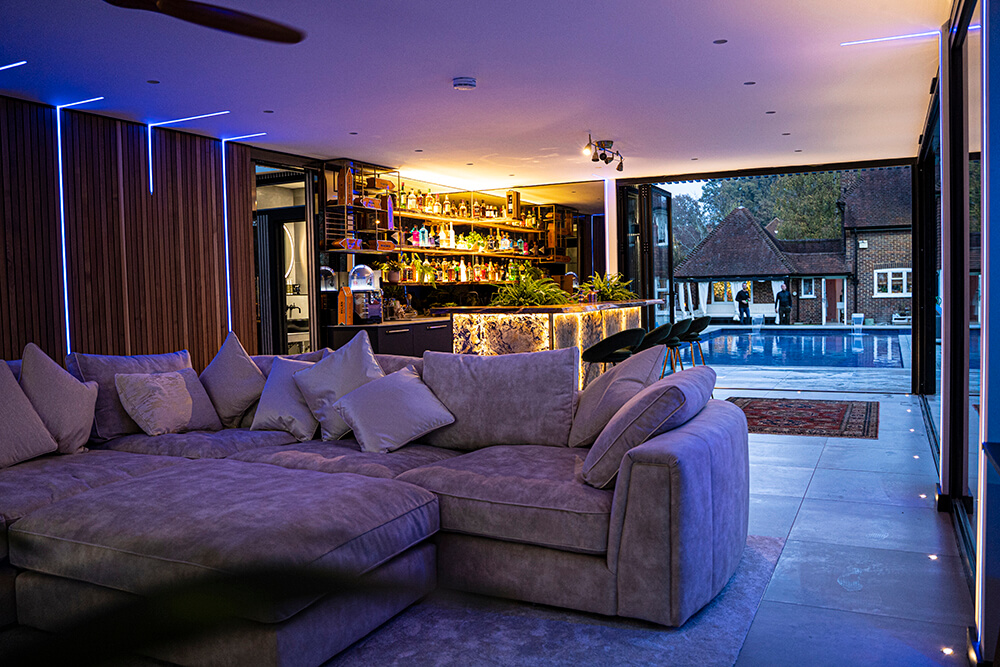 Another option to consider is creating another living room. Having a second living room in your home is the epitome of luxury! If you're constantly fighting over what to watch on the television, or you struggle to relax in the evening when there's so much loud music going on, having a second garden living room could be just the thing you need.
3. Posh Potting Shed – Garden Room For Gardening
Another option to consider is a posh potting shed! A potting shed gives you a dry and warm place whereby you can pot seedlings, sow seeds, deadhead and prune potted plants, and more. This is a cost-effective way of enjoying your favourite hobby! Incorporate a big shelf at working height, so that you can enjoy these tasks with ease. You may be wondering what the difference is between a potting shed and a greenhouse. You can store plants in a greenhouse, keeping them protected from outside conditions and giving them the perfect environment to grow and thrive. With a potting shed, not only can you store plants, but you have a dedicated place for doing your gardening work and you can store items as well. Take things to the next level with a posh potting shed that adds heaps of value to your home!
4. Shepherd's Hut Garden Room Idea
If nothing has taken your fancy yet, why not consider a Shepherd's hut? A Shepherd's hut will provide you with a luxurious and unique living area. Featuring stunning aesthetics and a quirky design, a Shepherd's hut will complement your garden in beautiful fashion. Plus, you can use a Shepherd's hut for many different purposes. This could become your next home office, a play area for your children, or it could even be used as an extra bedroom! The options are endless, and the unique design of a Shepherd's hut is something that is bound to have all of your neighbours jealous.
5. Outdoor Kitchen Garden Room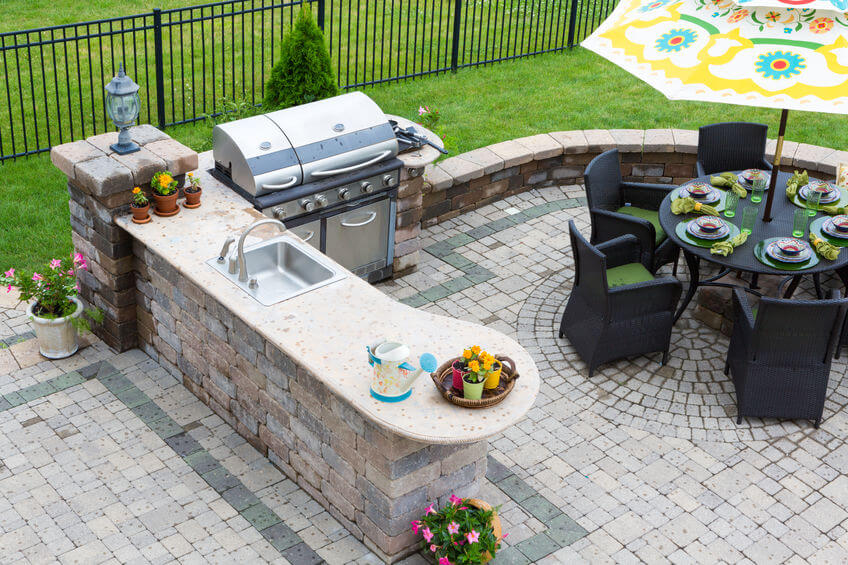 A garden room kitchen is another great idea! Whether this ends up being your main kitchen and freeing up some room in your home or it is another kitchen is completely up to you! An outdoor kitchen makes a lot of sense for someone who likes to cook, and wants to be inspired by nature and enjoying a relaxing cooking experience. You can also ensure that you have fresh herbs and such like nearby, all of which will enhance the cooking experience you have while in your outdoor kitchen. Plus, this sort of room will really come alive in the summer months when you have guests around for get-togethers.
6. Summer House Garden Room
While we are on the subject of summer, why not consider a summerhouse? Sunny days may not happen a lot in the UK, but when they do, it's good to make the most of them! A summerhouse is all about enjoying that outdoor/indoor environment. Think about creating a space that is positive and uplifting, somewhere that comes alive when the sun is shining. Incorporating plenty of plants into your summerhouse is a good place to start, as this creates a relaxing environment, as well as helping to purify the airflow so that the place is more peaceful and serene. There are plenty of other options as well when it comes to decorating this space, from bunting to the use of mirrors. Letting as much natural light flow into the room as possible is important for a summerhouse. Of course, you can achieve this by ensuring that you have large glass panes, which give you that real indoor/outdoor feel so that you're at one with nature while still being protected from the elements.
7. Guest Bedroom Garden Room Option
Aside from the suggestions that have been mentioned so far, another option that you may want to consider is a guest room. Guest rooms are beneficial because they give your visitors a space that is their own. When someone comes to stay at your home, you typically put them up in the spare bedroom. While there is nothing wrong with this, it can sometimes feel a bit like stepping on toes. For shy people, they can feel awkward making themselves at home in your own house. However, with a guest bedroom in the garden, it can make guests feel a lot more comfortable because they will have a space that is completely their own. It can also provide them with a magical experience. After all, there is something special about sleeping in a garden room. Adding skylights to the garden room can add the perfect touch so that guests can gaze into the night sky while they're lying in bed. If you do decide to go for this option, we are sure you will find yourself sleeping in the garden guest room from time-to-time because it is such a lovely experience.
8. Office Garden Room Idea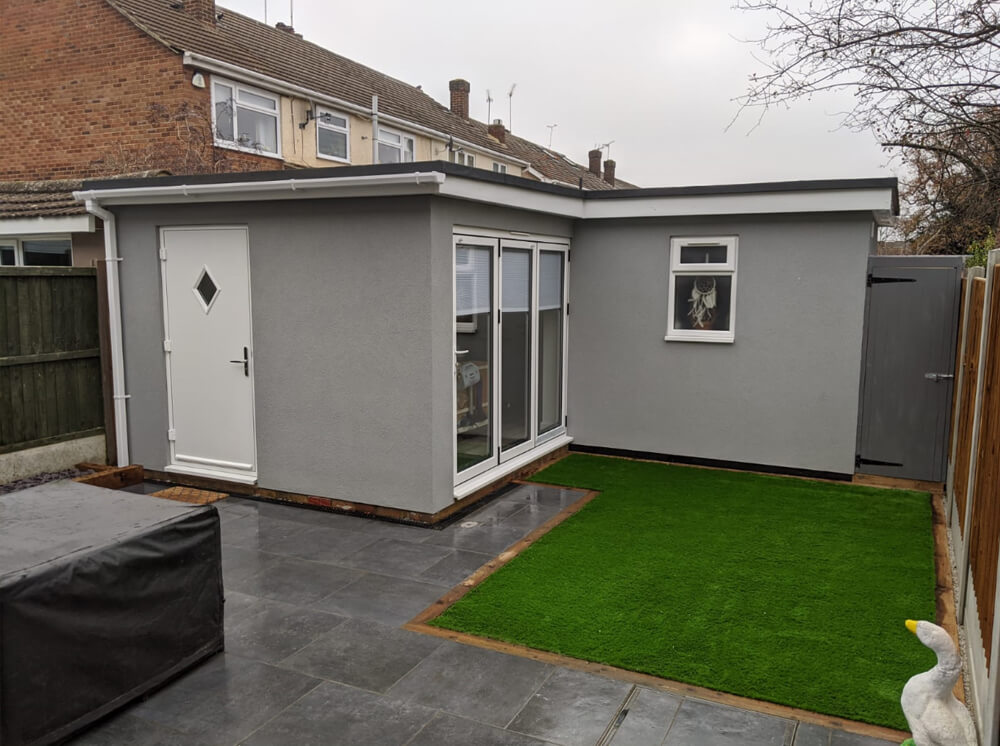 Garden office buildings have become very popular in recent times. This is because more and more people are working from home, and this trend has only accelerated due to the pandemic. A home garden office provides a number of benefits. One of the main difficulties people experience when working from home is maintaining a good work/life balance. As their home is also their workplace, they find themselves sitting on the sofa working until 11 pm at night. It can be difficult to know when to switch off. However, with a garden office, you create a physical place of work that is a short walk from your home. This makes it a lot easier to switch work mode on and off when it should be! A lot of people also find garden offices to be inspiring and relaxing places to work, enabling them to focus and concentrate their minds.
9. Garden Room Annex Studio Apartment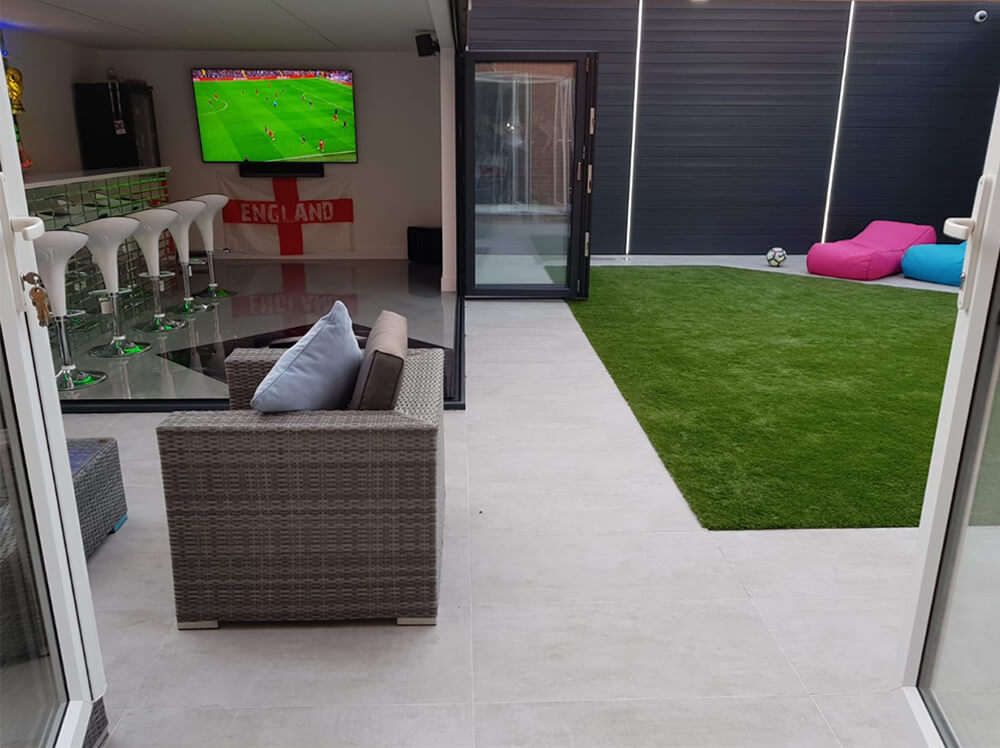 You could also decide to create your very own studio apartment. For those who are unaware, a studio apartment is one whereby there isn't really a bedroom. You have a bedroom, living, and cooking space in one, and then there is a bathroom. This is a convenient way of living for students and single people. A studio apartment can add a number of benefits to your home. Of course, adding a room like this is going to boost the value of your property, but that is not all! If you have an older child who lives at home, you may want to create a studio apartment so that he or she has their own designated space. However, you also have the option of renting out the studio apartment as well.
This is something you may want to consider if you are looking to make an extra stream of income. The good thing about renting out a studio apartment in your garden is that you're not going to have to go far if there are any problems. Landlords have to react quickly to any sort of maintenance issues, and having the apartment in your garden means you are always going to be able to. You can keep a close eye on your tenant, without invading his or her privacy, of course! Plus, you're unlikely to have any issues in terms of not receiving rent or your apartment being trashed when it is in your garden space. For a lot of people, this is the perfect introduction to the world of being a landlord. Plus, the room is soon going to pay for itself with the monthly rent that you will receive.
10. Yoga Studio In Garden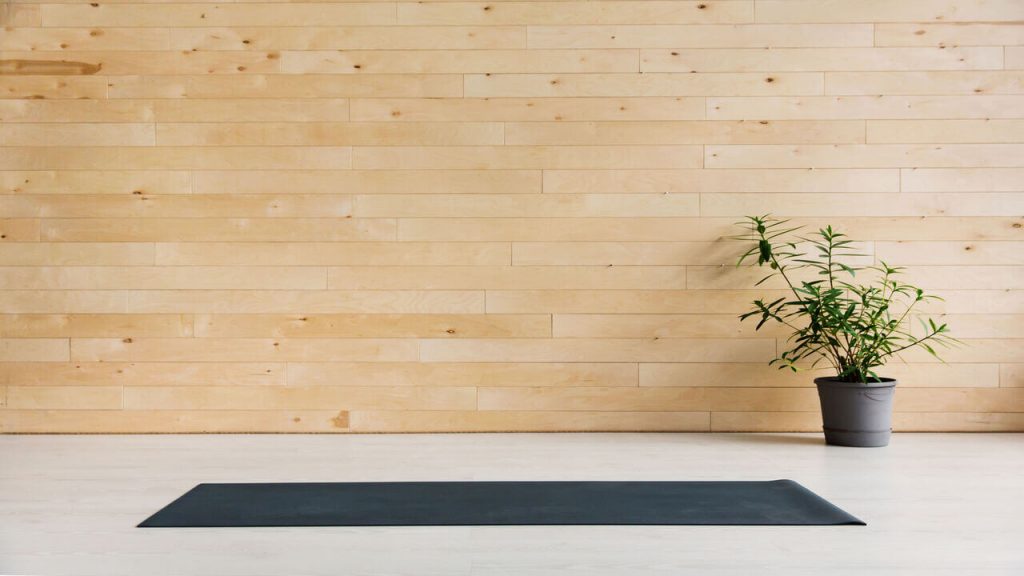 Aside from the suggestions that have been mentioned so far, you may want to consider building your very own yoga studio! Of course, if you enjoy a different form of exercise, be it Zumba or Pilates, you can make your garden space a dedicated area for that. These sorts of exercises require you to be focused and concentrated. It can be very difficult to do yoga poses when you're family are around doing their own thing, can't it? With your own dedicated yoga space, you will be able to truly unwind and give the practice your all.
11. Relaxation Leisure Garden Room Option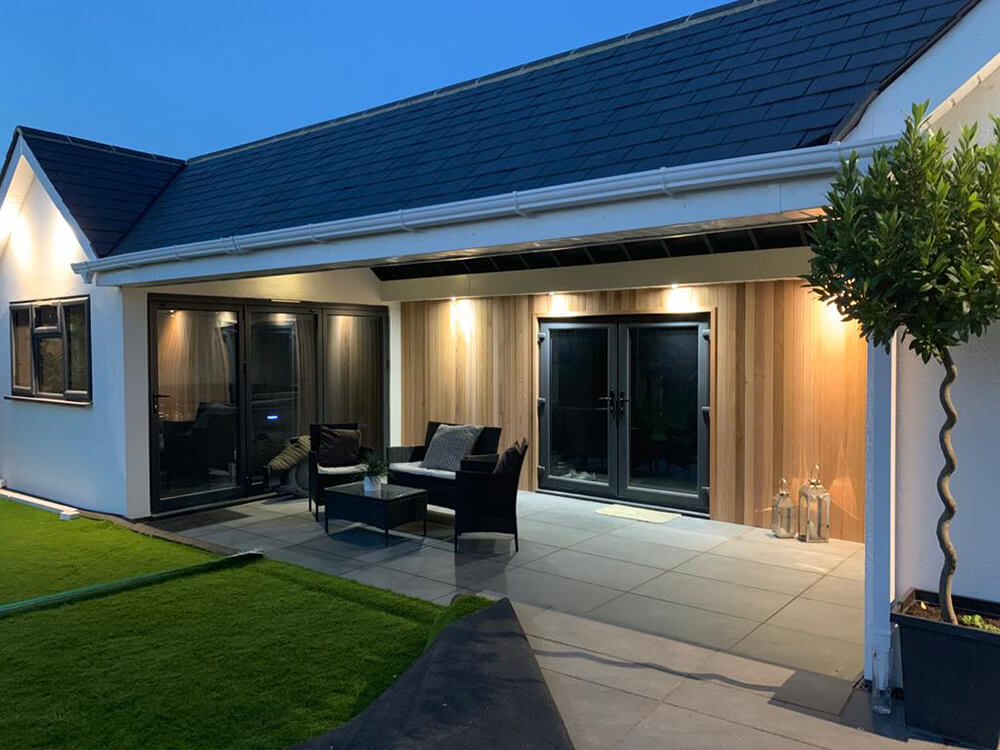 Another one of the popular garden room ideas you may want to consider is a leisure room! Leisure rooms are all about fun and entertainment, so they add plenty of value to the home. You may want to add a pool table, arcade games, a television, video console… the options are endless! Having a spot in your home that is purely about having fun and enjoying yourself is a true luxury touch! Plus, you can have a lot of fun when it comes to the decor of a leisure garden room. The sky is the limit. Let your personality shine. Source some unique and quirky items that will really make your leisure room your own.
12. Pool House Idea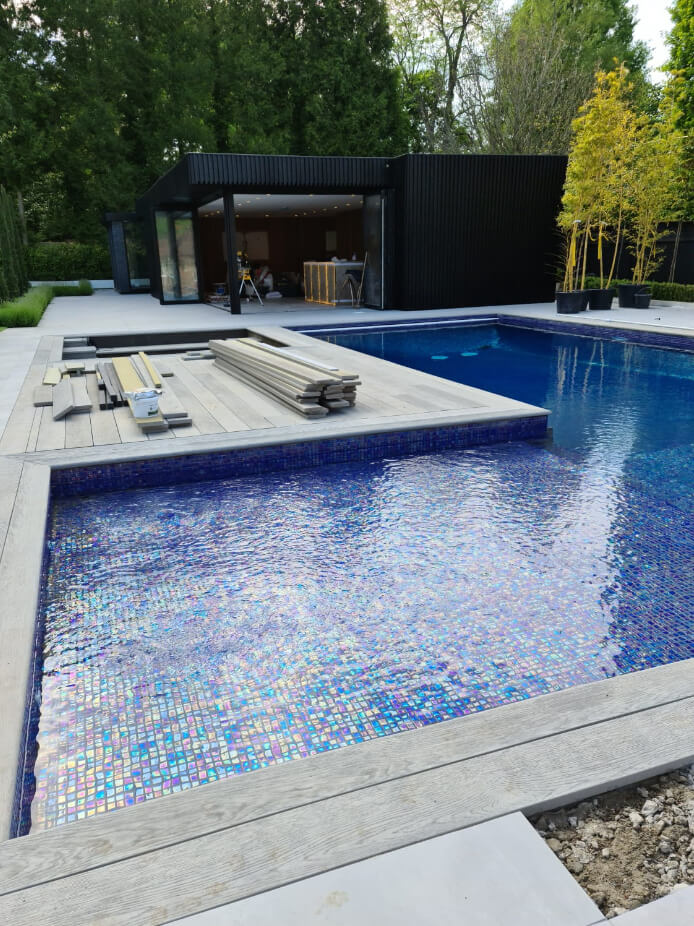 What about a pool room? A lot of people would love nothing more than to have a pool in their garden. However, many people assume that it is not possible because of the Great British weather. This is where a pool room comes in. Fully enclosed, you will be able to swim lengths in the morning to get your daily exercise, or enjoy relaxing after a difficult day at work. A pool is the perfect luxury addition for any home. While this is one of the more expensive garden room ideas, it is also one of the improvements that is going to add the most value to your home, so it is well worth considering if you're looking for something that is going to considerably boost the asking price of your property.
13. Home Gym Garden Room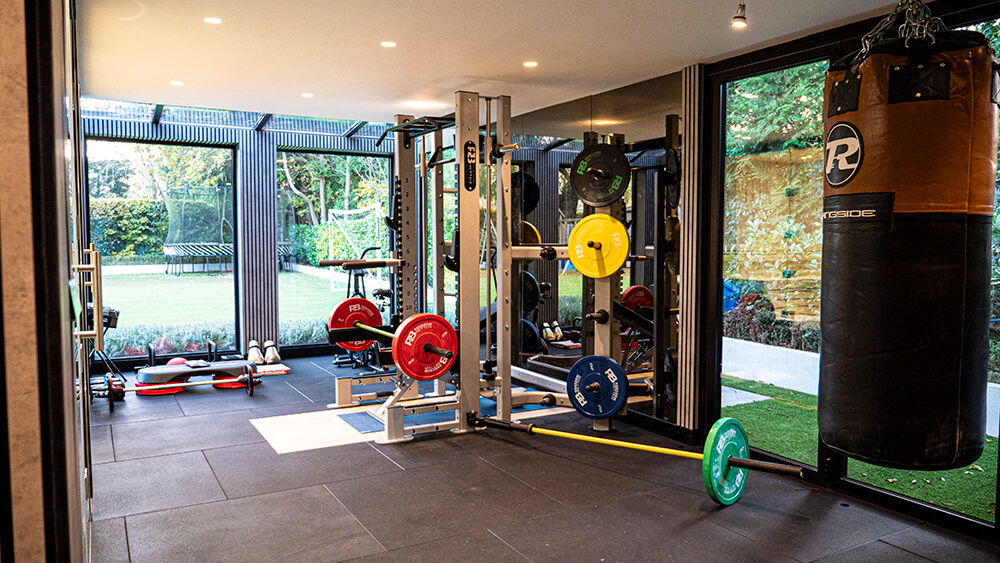 You may also want to consider a garden gym room. With gyms shut over the past year, we have all had to get our daily exercise by either taking walks, going for runs, or doing workouts at home. A lot of people have found the latter frustrating because they have not had enough room in their home to do the exercises that they want. This is where a garden home gym comes in! You will have your own dedicated space to do your daily workouts. Plus, they become much more enjoyable when you're doing them in a garden environment. Over time, a garden gym is the sort of thing that is going to end up paying for itself. If you go to the gym at the moment, you will probably pay for a monthly membership. While this may not seem like a lot of money on a monthly basis, it soon adds up as time goes on. You're not going to need to pay for anything once your gym is up and running, so as time goes on, having a home gym actually proves to be the more cost-efficient option. Plus, you are not going to need to worry about competing with other people for your favourite gym equipment.
14. Garden Rooms Games Room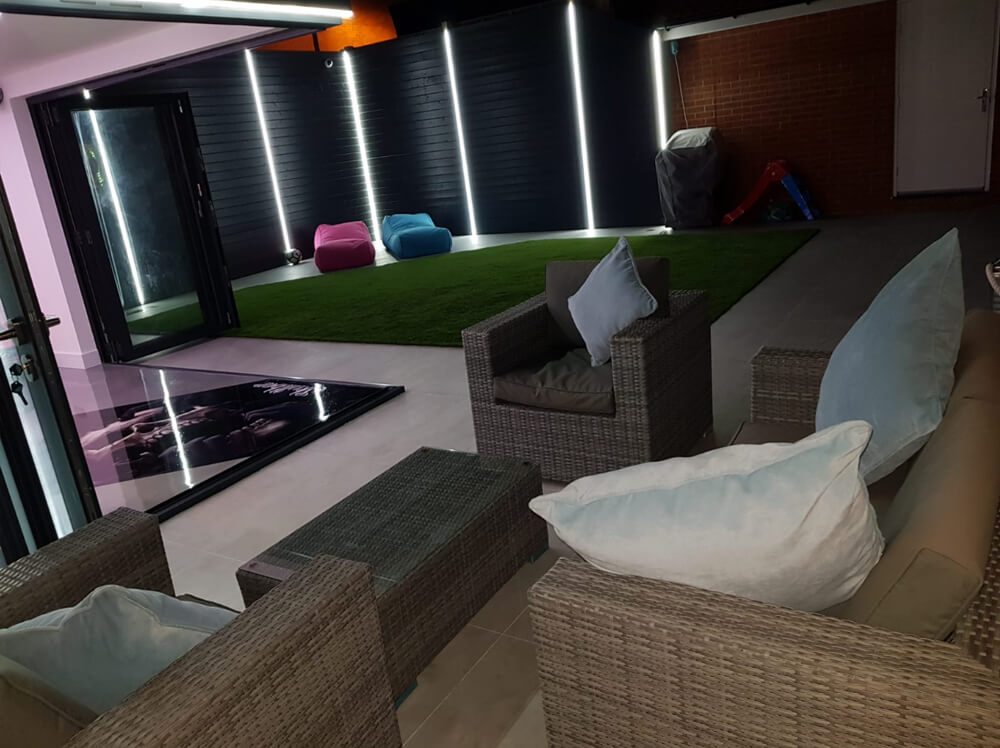 Another worthwhile & leisurely option is to customise your garden room and create a Games Room. A lot of people decide to do a bar and games room combined, or you can simply go for the latter on its own. A games room can be filled with computers and video games, or you can go down the old-school route and choose arcade games instead. The choice is yours! If you do go for the latter, filling the room with retro furniture and old-school pieces can be the perfect way to decorate it. You can have lots of fun when it comes to the interior design in a games room.
15. Dance Studio Garden Room Idea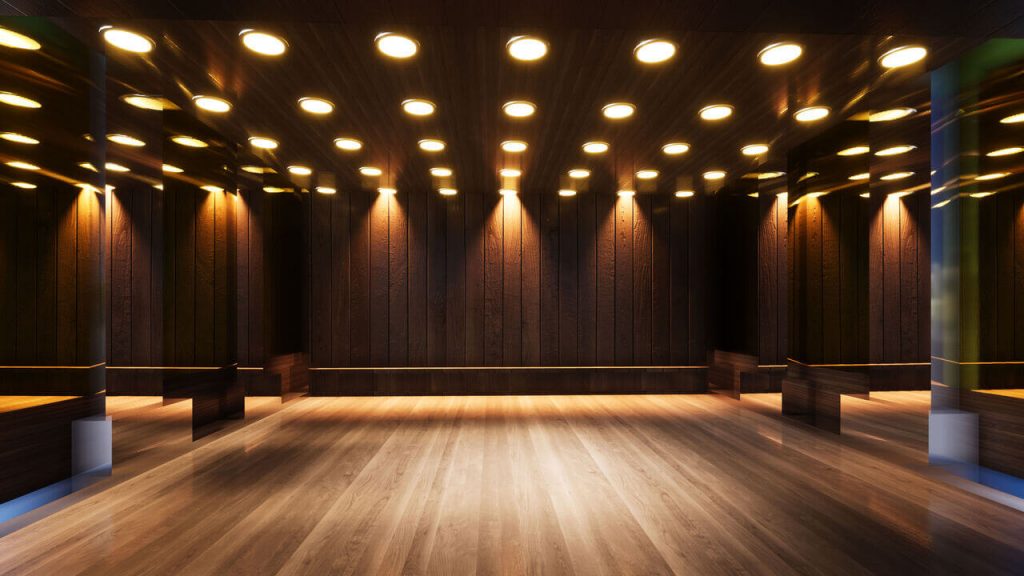 Are you a professional dancer that needs rehearsal space or a safe area to offer dance lessons to your clients? Transforming a garden room into a dance studio is an excellent option! With full length mirrors from wall to wall to help you work through choreography and soundproofed walls, windows & doors to prevent annoying the neighbours, you will be well equipped to host a variety of dance classes from the safety of your own home!
16. Pub & Bar Garden Room Option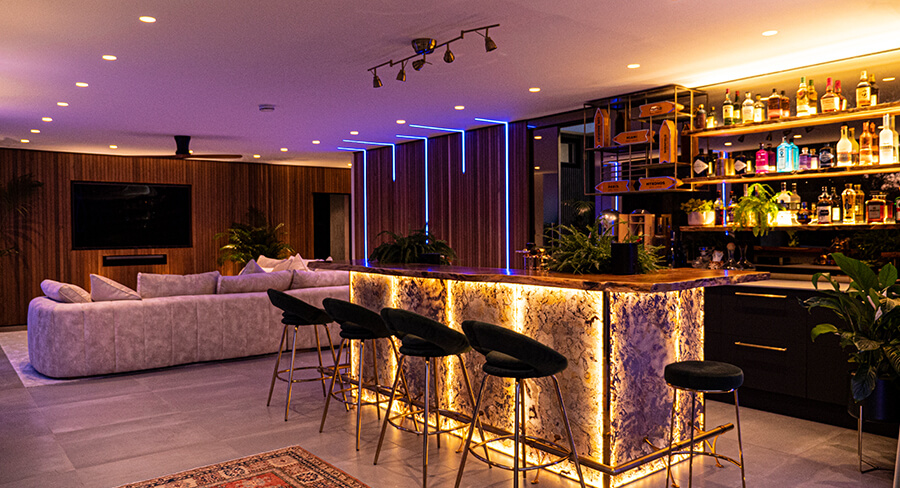 Having a Pub Bar Garden Room provides a striking, spacious social area to host large parties, small get togethers and more, to your hearts' desire. Display your collection of alcohol and serve drinks are your bespoke crafted bar. From traditional pubs to modern bar décor, you can choose the exact look and feel of your garden bar, with many options of memorabilia and decorations to make your garden pub the exact way that you want it!
17. Barbershop/Salon Garden Room Option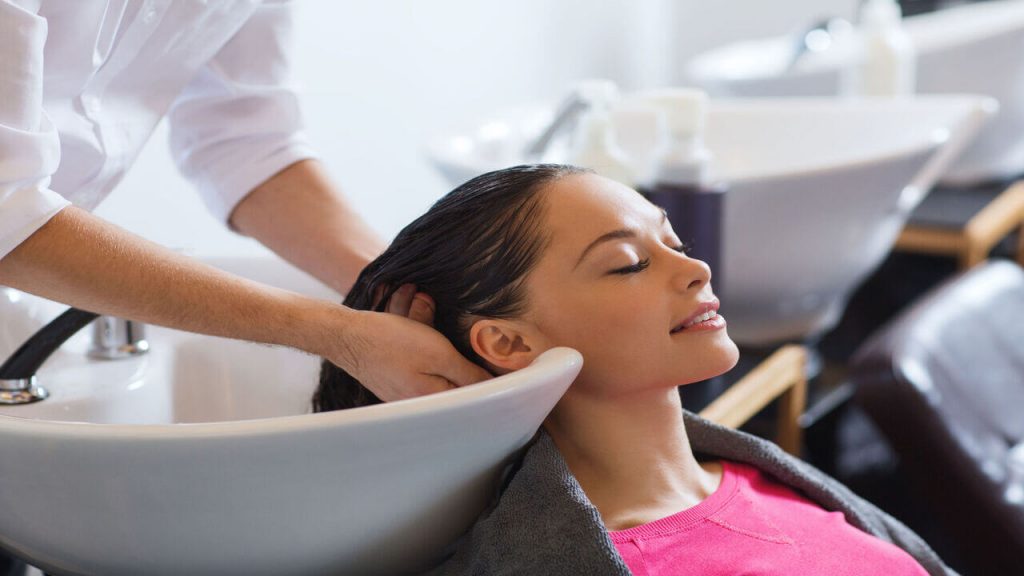 Renting retail shop space can be very expensive when you factor in all costs, for example; rent, tax, utilities (energy, water etc.), telephone, internet & more. Not to mention the initial costs incurred from making the space your own, even though you do not own the property. A Barbers or Salon Garden Room is a great idea for any barbers, hairdressers or other beauty professionals that have unused space in their garden that can home their business. Garden Rooms can be fitted with all the necessary utility fixtures, such as running water & electricity. A Salon Garden Room is an option well worth considering!
We have built Garden Salons and Barbershops in Essex, contact us for more information!
18. Steam Room, Sauna & Spa Garden Room Idea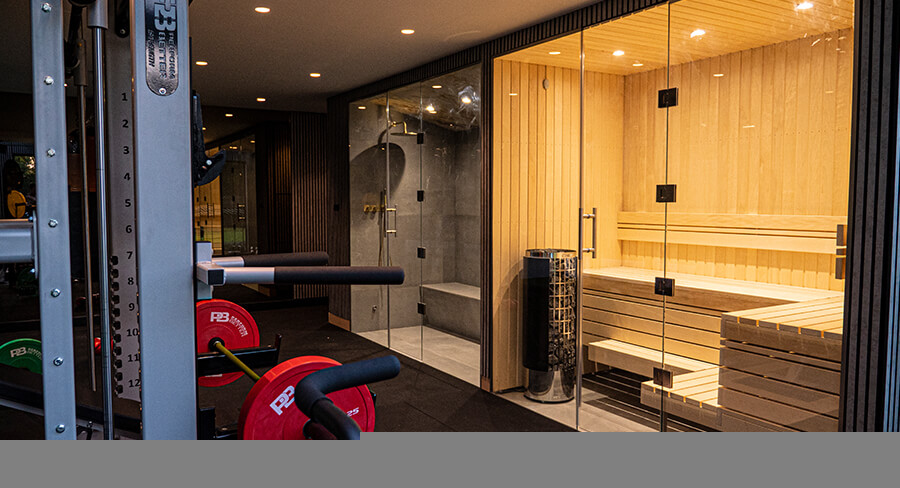 The relaxation that a spa with steam room & sauna brings is the stuff of dreams, now imagine that in your garden! Sauna & Steam Room Garden Rooms provide a luxury place to chill and unwind from a stressful day at work. These options going hand in hand with a built in gym, offering a place for you to relax your muscles after a work out. Having a Spa in your garden used to be reserved for the extremely wealthy, but now all you need is the space in your garden and the budget for a spa garden room & we can do all the rest for you!
19. Music Studio Garden Room Option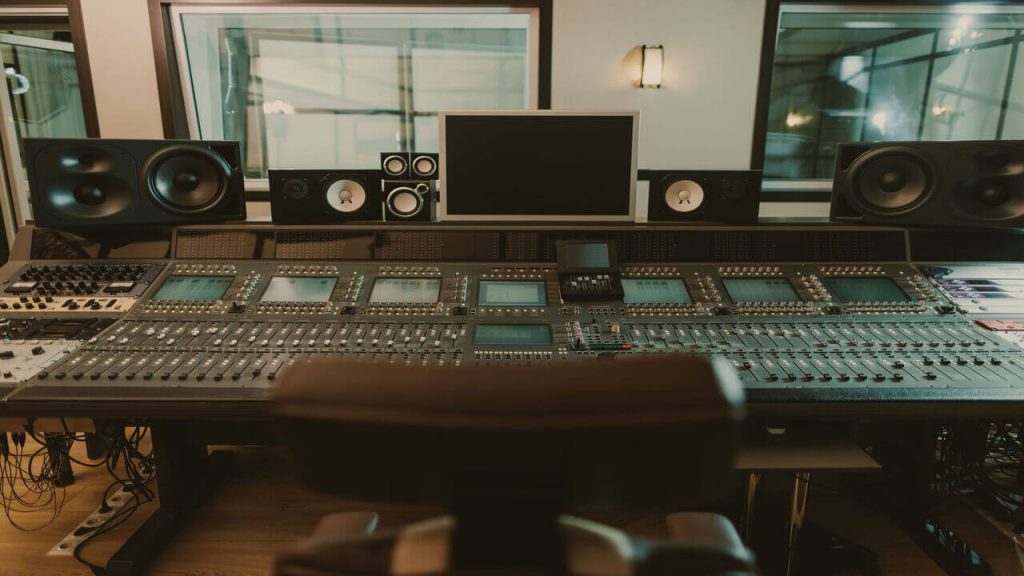 Are you a music producer, artist or even a music teacher? The cost of studio time is expensive and having somewhere to practice your craft or ply your trade is incredibly important. The money paid out to studio time may result in a steady income, but the best way to maximise that is to invest that money into your own studio space. Your property may not have the space, or may not be suitable due to the disruption it could cause your neighbours. This is why a Music Studio Garden Room is the best option for you! – Garden Room Music Studios can be fully soundproofed and kitted out to match your aesthetic desires!
20. Painting Studio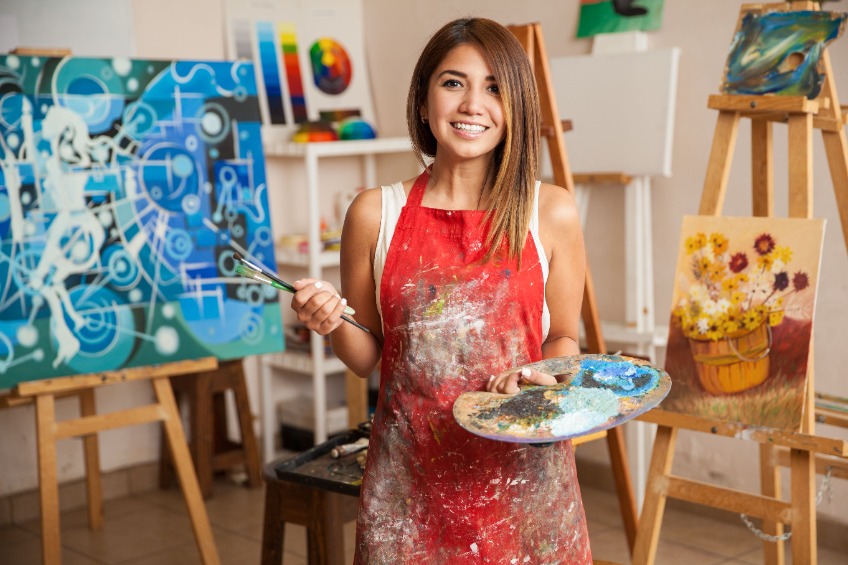 Do you have a passion for art or want to take up a new hobby? A garden room can be the perfect painting studio. Not only can you have a self-contained space, but you can also benefit from inspiration from being outside. Take a walk through your garden and to your garden room and indulge your passion by creating a space geared for creativity without having to worry about causing a mess in other rooms within your home.
21. Home Office
With remote working on the rise in the UK, having a dedicated home office can provide you with the privacy and space to get your work done without squeezing into a corner of your bedroom or perched on the dining room table. Erecting an insulated garden room with heating, electricity and even running water can provide your own office away from your home to provide the perfect separation between your home life and working day. And you can even rent out this space when you aren't using it to other remote workers in your local area, making it a great way to generate a passive income.
22. Man Cave
Much like the She Shed mentioned above, a man cave can be precisely what you need it to be. It can be a chill-out space to relax and watch movies; you can transform it into a pool room, a replica pub, or even a luxury gaming suite. The only stipulation for a man cave is that it houses everything you wouldn't usually be able to make room for in your home and is something you can enjoy.
23. Collectors display room
Collectors' items come in various shapes and sizes and can literally be absolutely anything. When it comes to garden room ideas, this is a popular one for many reasons. Mainly, over time, collections can grow, meaning they have the potential to start taking over your home. Moving t to a dedicated garden room not only frees up space in your home but allows you to design the perfect space whether you collect trains and want to set up a fully functioning miniature electric railway or you collect pop culture figures and need to install shelving and display cases to show off your collection, you can do so as you wish.
24. Cinema Room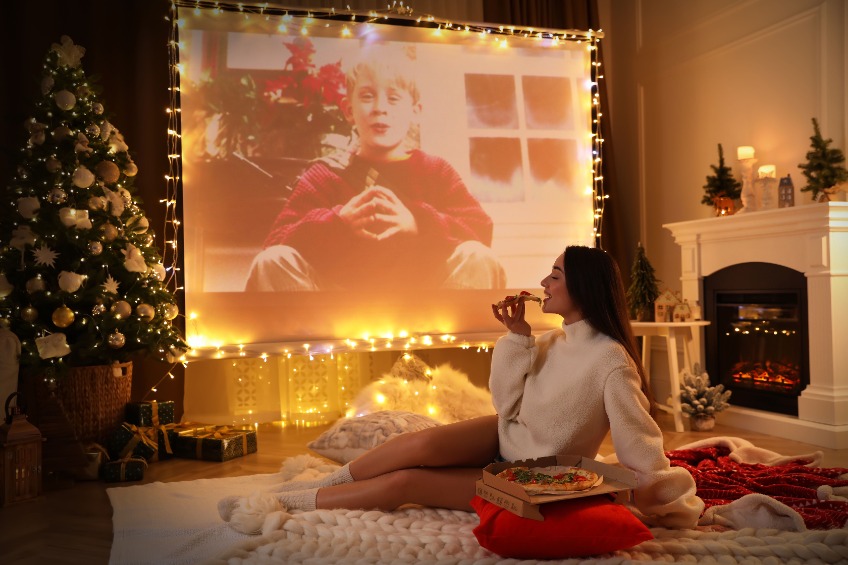 Are you a cinephile? Or simply over-sneaking food into cinemas inside your coat and hoping not to get caught? In recent years, home cinemas have become popular additions to people's homes, from backyard setups with bean bags, projectors and screens to basement conversions and spare room cinemas. But if you have a garden room, you can create your home cinema and even charge family and friends entry. From cosy, intimate interiors to fully kitted professional cinema equipment and decor, the humble garden room can be the perfect place to catch the latest blockbuster!
25. Pantry/Food Store Room
Do you need more pantry space? Or even an extra prep area to support your kitchen workspace? If so, your garden room can offer additional storage and space to complete your prep work. Of course, you will need to ensure the building is safe from insects and rodents and be lockable to avoid thefts, but you can create a storage space that houses all your foodstuffs and acts as a separate pantry to your kitchen. If you have a big family or love cooking, a garden room can be the answer and a cheaper alternative to your kitchen storage woes.
26. Carpentry Workshop
Carpentry is an incredible skill to have. However, it can be messy and require a lot of space to ensure you can complete your projects. Whether an amateur teaching yourself new skills or an experienced time-served carpenter, a garden room can allow you a private space to work and practise your craft. You can kit your garden shed with the latest tools and equipment to enable you to work from home without having to take your work indoors and intrude in your home or, even worse, leave it outdoors!
27. Pottery Workshop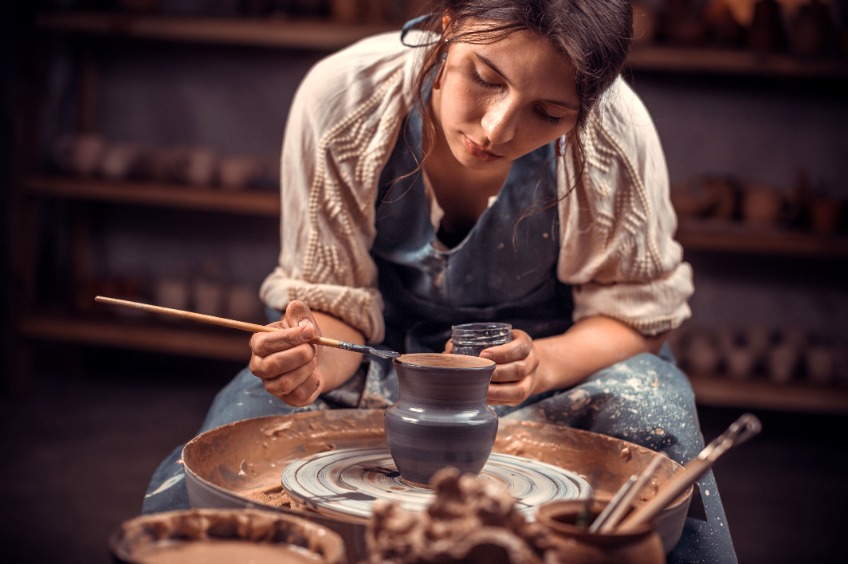 Do you dream of recreating the infamous scene from Ghost? Or are you a skilled potter who dreams of having a space to work from? If you are looking for ideas for garden rooms, a structure that allows you to create a pottery studio can enable you to indulge your passion in a self-contained space. Ensure you have the correct permission if you are trading from home, and you can hook up utilities to have everything you need.
28. Aviary
An outdoor aviary can provide a welcome home for your birds and offer them more space and fresh air. Converting your garden room to an aviary requires careful consideration when considering garden-building ideas. After all, it needs to work for your birds. You want your aviary in view of your house so you can keep an eye on your birds at all times and avoid positioning it under a tree. You also need to consider how big you need it to be and if you need to create separate areas for different birds. This is an ideal use of the space for those with a passion for ornithology.
29. Soft Play
If you have kids, you will undoubtedly be aware of the joys of attending soft play. However, savvy parents looking for garden room ideas can quickly turn the space into an at-home soft play area so they can avoid commercial setups and still give the kids the full experience. From climbing structures to slides and ball pits, you can design your ideal kid's soft play room so you don't ever have to leave the house.
30. Sensory Room
Sensory rooms are becoming more and more popular for neurodivergent children and adults. A sensory room will need to be adequately insulated and have electricity installed before adding in soft flooring, a range of different lighting and equipment depending on the sensory experience you are looking for. A garden room is an ideal place to pull together a range of sensory equipment and create a relaxing yet stimulating space to meet the needs of your loved one.
How To Get Started With Your Garden Room Ideas!
Hopefully, you now have plenty of good ideas when it comes to building the perfect garden room. Once you have determined what sort of garden room is right for you, you need to start thinking about the build process.
Putting together a plan for the garden room is important. You need to think about where it is going to be placed, the dimensions, the materials that are going to be used, the windows, and all of the other elements of the build. This is imperative for a number of reasons. Firstly, it makes sure that the builders have the perfect plan to go off when it comes to the construction. Secondly, it enables you to budget effectively. You will be able to determine what materials are needed and how much the entire build will cost.
Interior Design Garden Room Ideas
It is also a good idea to think about the interior design from the build stage as well. Doing this is better because it gives you a clear mind to think about the entire picture. You have a blank canvas so you can envision exactly how you want the room to be and you can achieve this. If you build the room and think about the interiors afterward, you may run into a little bit of trouble, especially if you're building a room that requires bulky furniture, for example, if you're creating a jacuzzi or spa room, or you're building a garden office.
Choose Reliable Garden Room Builders!
Aside from this, you need to look for the right construction firm to work on your garden room. If you take a look online, you will see that you have plenty of different options to select from, which can make it difficult to know where to begin, no matter whether you're interested in a garden room gym, she shed, garden room kitchen, or something different, you will want to choose a quality team f builders that have plenty of experience behind them and have worked on many garden office ideas before. It is certainly worth taking the time to read reviews that have been left by past clients. This can help you to get a good indication of the level of quality provided by the company in question. You can see whether they live up to their sales hype. Did they finish the job on-time and on-budget? Did they clean up after themselves? Were they friendly and professional? These are the sorts of questions that you are only going to get answered by reading reviews that have been left by others.
The importance of hiring quality builders to carry out your garden room construction cannot be ignored. You need a company that will understand your vision and translate it into a reality. You can be sure that this is the case with Garden Rooms 365. We have many years of experience in the industry and we have provided our garden room design and construction service for many homeowners across the country.
Garden Rooms 365 can build your dream Garden Room!
From garden bars and offices to jacuzzi rooms and garden games rooms, we have designed many different garden rooms for our customers! This not only includes rooms for different purposes, but many different styles, shapes, and sizes as well.
You can take a look at some of the projects that we have worked on so far by checking out our website. This will give you a glimpse into the variety of projects that we have had the pleasure of being a part of, and you may even get some inspiration for your own garden room as well.
FREE QUOTES FOR GARDEN ROOMS!
If you would like to find out more about the service that we provide, please do not hesitate to get in touch with our friendly and experienced team for more information. You can reach us by sending an email to info@gardenrooms365.co.uk, and we will get back to you as soon as we are able to. Alternatively, you can call us on 01268 964193 or 07947 613 679.