Ever since remote and hybrid work models have been adopted by businesses all over the world, more and more people have been working from home. During the pandemic, people somehow managed to work from their bedrooms and living rooms.
But, now that working from home is becoming a permanent thing for many, a dedicated workspace has become somewhat of a necessity. This has given rise to the popularity of the garden office room. If you were lucky enough to have a garden in your home, then chances are you converted that space into an office. But, as the colder weather draws in, you may now be considering how to keep your new home office warm as the wintery chill creeps in.
Why Insulate a Garden Office?
Garden room insulation is important because it creates a comfortable and cosy work environment throughout the year. Even in the arctic winters when temperatures touch freezing point, you may still need to work out of your garden office. Proper insulation ensures that you can keep working in your garden office room easily no matter what the weather is outside. 
Good insulation does not just shield you from cold weather. It also helps keep your garden office dry during the rains. Insulation keeps the dampness and moisture out. Thanks to proper insulation, your garden room can keep mould and fungus away.
Best Types of Garden Office Room Insulation 
If you are about to insulate your garden room, you should know that many different materials can be used for insulation. Each of these materials has its unique qualities. Let us check out which materials they are and their details.
Mineral Wool Roll or Slabs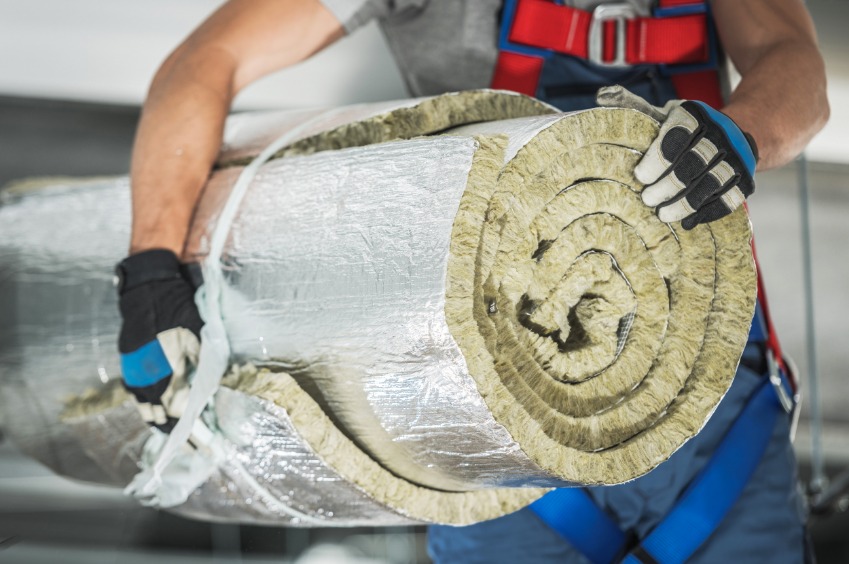 Mineral wool can be considered one of the most commonly used materials for insulation. It is available to customers in rolls or as slabs as per requirement. This material is used so much because it has amazing absorbent qualities. It keeps the walls dry and away from any sign of water damage.
Mineral wool also has great thermal properties. It keeps your room warm even during the harshest of winters. It also absorbs sound so that you are not disturbed by the noises outside which is important for office work.
PIR Insulation Boards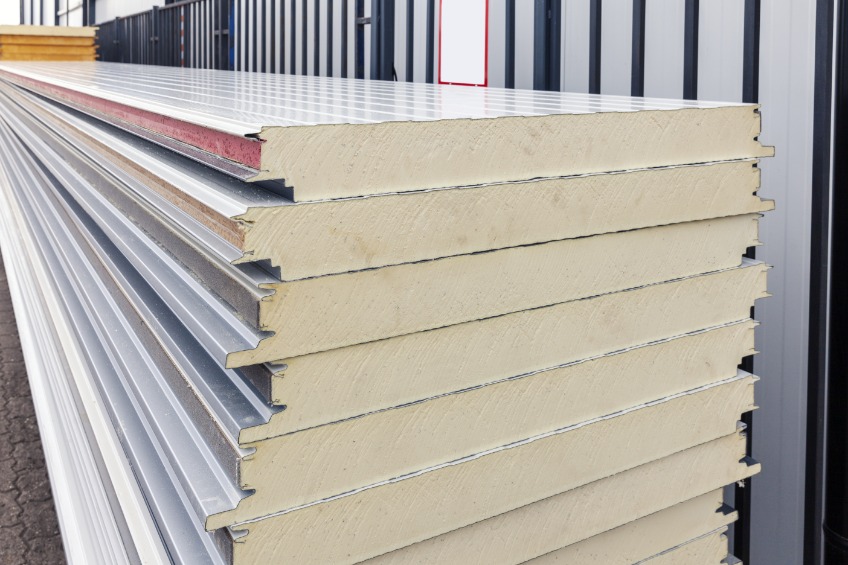 PIR insulation boards are another popular material for insulating a garden room. This material is considered extremely durable and offers amazing performance. It is a very versatile material. Before installing it, it is generally cut according to size requirements on-site. Even though they cannot be used to insulate large areas, they are still an economical option for insulation.
The PIR insulation boards are available in different sizes. You can purchase them based on the different thickness requirements you may have. Because of the variety in sizes, these boards can be used to insulate multiple spaces in a single office.
Sheep's Wool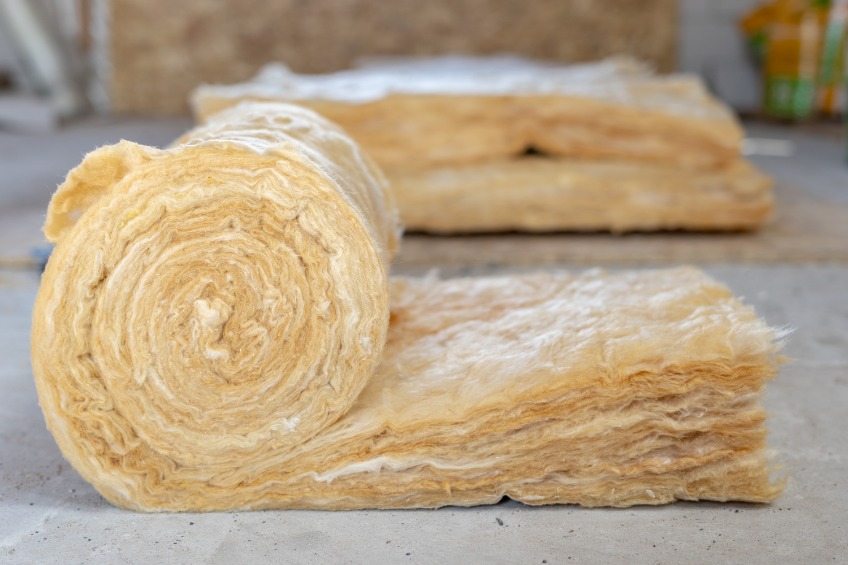 Sheep's wool is an all-natural and environmentally-friendly material for insulation. This material is combined with recycled plastic to create a truly wonderful and effective Garden office insulation. The insulation rolls of sheep's wool are easy to manufacture as well as to transport, making them a very convenient option.
Sheep's wool has the great property of soaking moisture and dust particles from the air. So, if you use it to insulate your garden office's walls or roof, it will improve the quality of air too.
Multifoil Insulation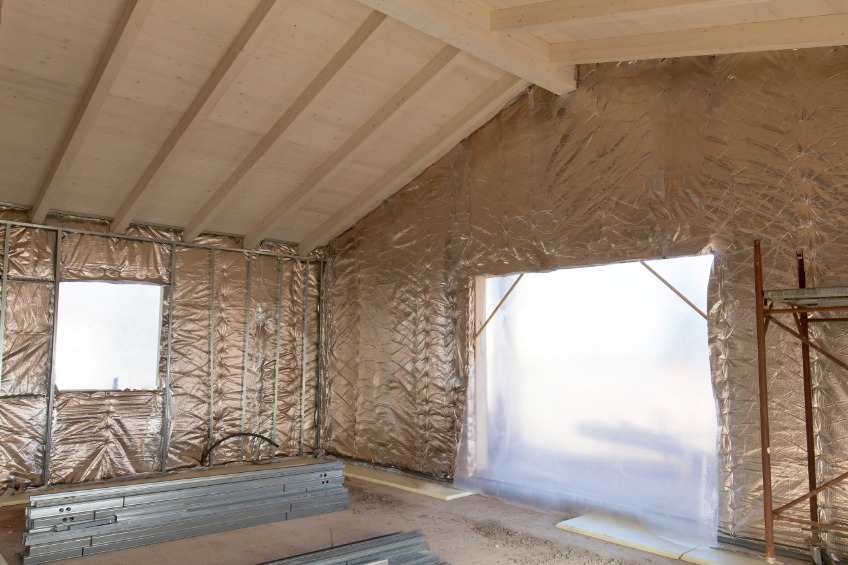 Multifoil insulation as the name suggests is created using several layers of radiant foil barriers. You can use this material for your garden building insulation on its own or combine it with other materials. This amazing material can act as a shield against moisture and will keep your garden office dry.
A major advantage of using this material is that it is extremely light and thin. No special tools or equipment is needed for its installation. You also do not lose any internal space because it is so thin.
How to Insulate a Garden Room
The answer to this question depends upon which material you have chosen for insulation as well as the area that needs to be insulated. However, insulation technology has seen many advances over the years so this task has become a relatively easy one.
The insulation material is stuffed between the spaces in the frames of the walls. It is also used along the walls, on the underside of your roof as well as on your floors. You may even need to raise the floor of your garden office to make room for insulation. Once the insulation material is lined within the walls and other spaces, it is covered with the internal wall material.
Internal Garden Office Walls
There are a lot of different options available to you these days for internal garden office wall coverings. Below is a list of a few of them with some basic information about each one.
Plasterboard
A plasterboard is a good option if you are looking for an economical material. But, it is relatively weaker. It can also get harmed by general use over the years. So if you are going to manoeuvre large objects in your office, take extra care.
Hardboard
Hardboard is also a cost-effective material but it is more durable than plasterboard. It can be a long-lasting material for your garden office. But, its major weakness is that it can get damaged by moisture. So make sure your office is waterproof before installing it.
Plywood
Plywood is a very thick and durable material to be used for wall coverings during your garden office insulation. It also adds to the aesthetic appeal of the room. This material can be used to cover the wall as well as ceiling insulation material.
MDF
Medium Density Fiberboard or MDF is a very strong and durable material. It is a composite product that is generally used in home and office furniture. This material is preferred if you are looking for material that offers reliability and consistency.
Insulated Garden Offices by Garden Rooms 365
Garden rooms can be extremely useful and versatile for any modern home. If they are properly insulated using the right material, they can give you the comfort and usability that you crave for your at-home workspace. 
Garden Rooms 365 are expert at building top-quality garden rooms in Essex with over 25 years of experience. Our bespoke garden rooms can be used for a wide variety of uses. We also insulate all our garden rooms with multiple choices of suitable insulation materials.