Looking for a way to add extra space, not to mention a hint of luxury, to your home? Then a garden room may be exactly what you're looking for. This is an excellent way to make the most of your outdoor space and to seriously enhance your lifestyle. With people spending more time at home than ever, many are getting in touch with us here at Garden Rooms 365 to add a bit of razzle dazzle to their gardens.
In this article, we'll draw upon our expertise to run through everything you need to know about garden rooms. And if you decide that a garden room is for you, then be sure to get in touch with us at your convenience. Our complete installation process, from designing through to construction, will ensure that you end up with a garden room that you love.
So, what actually is a garden room?
Asking yourself what is a garden room? We'll simplify it for you — it's all in the name. This is essentially a room that you construct in your garden. In its most basic form, it's simply an insulated room that standards apart from the rest of your property. The magic of the room comes from what you use the room for, which can basically be anything! We'll run through some of the most popular uses below.
But back to the question of whats a garden room? It's a luxury structure that has nothing to do with sheds, which are just used to store outside belongings. You can treat your garden room in much the same way as you treat any other part of your home: it'll be as comfortable and as well-made as they are. Plus, they don't just provide an outlet for you to work or play. They also enhance the aesthetics of your property. They look pretty great standing at the end of your garden!
What is a garden room for?
A garden room is much more than just a building that stands at the end of your garden. It's a place where you can get things done. There are countless things you can do with your garden room. Most people use them for business or leisure purposes. Below, we'll run through some of the common uses of each.
Business
During the coronavirus pandemic, many people found themselves working from home for the first time in their lives. Though the pandemic is mostly behind us, the remote work element looks like it's here to stay. In order to work at your highest level, it's important that you have a professional space in which to work. The kitchen table won't do forever! So why not look at building a garden room which you use as your home office? In doing so, you'll have a professional space in which to work, and you'll have the best commute of all time: a short walk through your yard.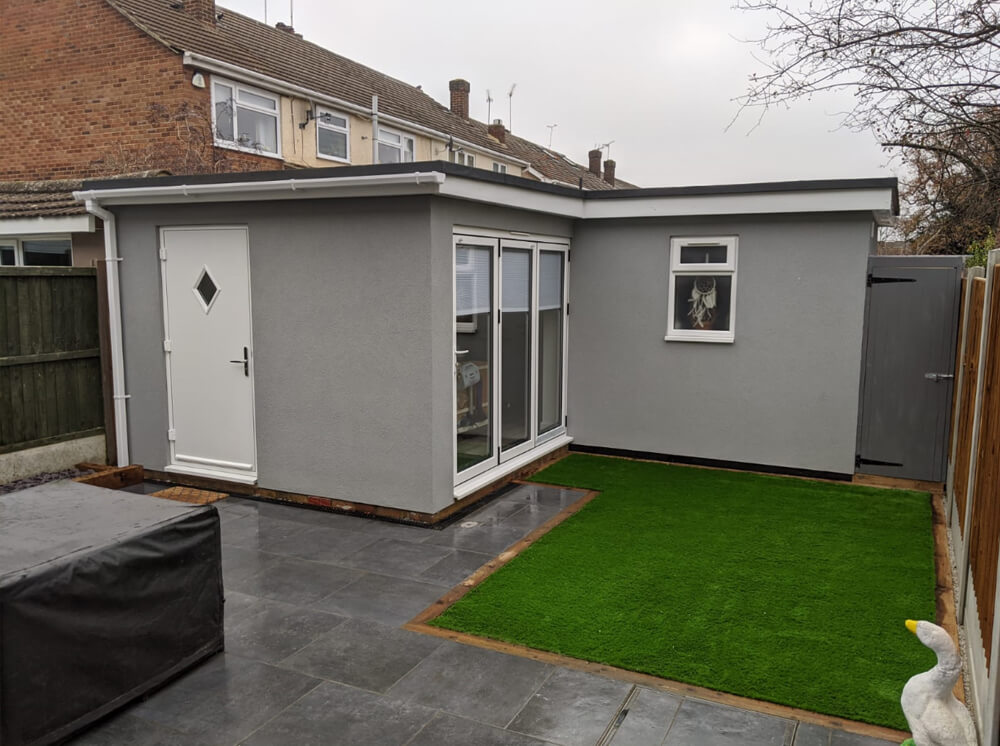 You can also run public-facing businesses from your garden. They can make a great barbershop or hairdressers/salon, for instance. If you're a musician, your garden room can be your home music studio.
Leisure
Looking for an additional place to unwind while you're at home? A garden room could be just what you're looking for. You can use your garden room as a bar, games room, or even a sauna or spa area if you like. There's a big trend of people focusing on wellness at home, too — your garden room could become your gym, meditation room, or private yoga studio, to name just three things that many people would love to have on their property. 
Why should you get a garden room?
You should get a garden room because first of all, it can seriously enhance your lifestyle, and second of all, it offers something that no other room on your property can. This is a different kettle of fish compared with a conservatory, life conversion, or home extension. For one thing, all those things require planning permission; a garden room does not.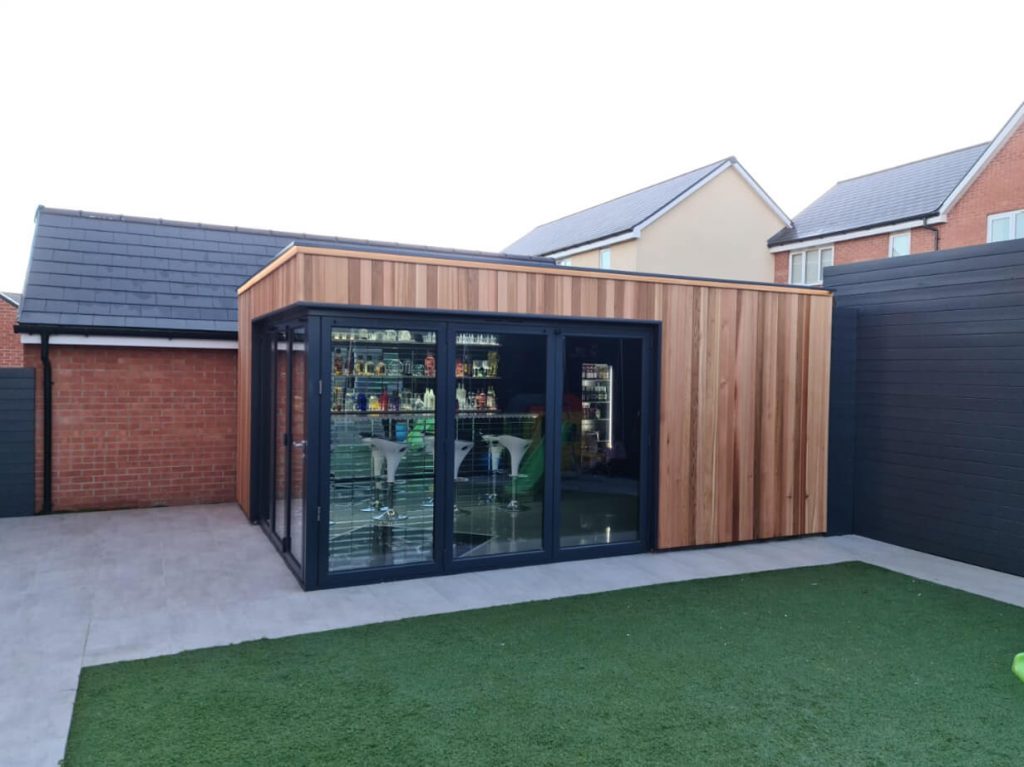 It can also be much more cost-effective than those other options, and the job from beginning to end is much faster, too. One of the main reasons why people add one is because they want to make the most of the space they have on their property. If you've got space in your yard, then they're an excellent way to add another living area to your property, without undergoing major work on the property.
Plus: they look good, and they add luxury and quality to your home. We're not saying that your garden room will automatically become your favourite part of your property, but it is definitely possible.
What is the difference between a garden room and a shed?
There's so much difference between a garden room and a shed that they really shouldn't be discussed in the same sentence. A shed is a place to store belongings; you wouldn't want to spend any time in your shed if you didn't need to. A garden room, on the other hand, is a place where you'll most definitely want to spend some hours.
It's best to think of a garden room more as a room that you'd find in a property, in terms of quality and usability at least. It just happens to be in your garden rather than connected to your house. They're secure, warm, waterproof, and everything else you'd expect from a room in your house.
What is a garden room? – A guide by Garden Rooms 365!
As we've seen, there's much to love about garden rooms. They're a fast and cost-effective way to add extra space to your property, and because there's no planning permission required, the process of building one can be pretty fast and stress-free. If you're ready to get started with your journey towards better living, be sure to get in touch with us at Garden Rooms 365. We're the leading garden room company in Essex for a reason: our designs, workmanship, and commitment to our customers are second to none.